Ju Blencowe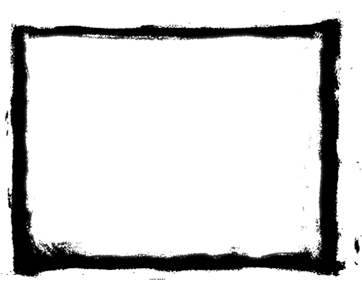 Single Blog Page
Don't judge the story by the chapter you walked in on
Posted on 03/02/2018 01:21PM
Don't judge my story by the chapter you walked in on. 
It's coming up to Mothers Day and to the anniversary of my own Mums passing. With hand on heart I can say that I would walk those nine years of caring with her again in a heartbeat but equally I am thankful that the cruelty and distress in relation to dementia is no longer her nightmare. Life has certainly taken some twists and turns over recent years but I shall always covet the precious and unique years spent with just Mum and I, rolling along together after my lovely Dad died nearly thirty years ago. The laughter is a wonderful memory, the adventures a cherished gift.
I never dreamt that I should marry at 52 and that my beautiful wife and best friend would walk beside us in those last months, carrying us both, we are strong and defiant in the face of adversity. I have learned so much about life and value and worth and personal narrative and I look forward in the future to sharing some of those aspects through my music, songwriting, painting and story telling.
 Experiencing mental health crisis has been a humbling and levelling journey and one I am grateful to have walked through and survived well in, not least because before my own crisis I was a professional practitioner in the field of adult vulnerability.I am mindful of those who are still living that truth today, we are all at different stages of the journey. It sometimes appears easy for others who don't know you to make a judgement based on those words, "mental ill health"….as people we can kid ourselves that we are indestructible, that it will never happen to us, but depression does not discriminate, we all walk the fine line wether aware of it or not. Perhaps we can dare to believe that the stigma has gone but the reality, although often covered with a veneer of concern, is still occasionally borne out of snap judgement or reactive fear rather than personal engagement and dialogue. It may be trendy to talk about mental health but the realities of reengaging after mental ill health is a bigger wall to scale with dubious graffiti that offers just enough to warrant a twitter endorsement but not sufficient to wear the colours as a true advocate. 
It is worth remembering that we are all fragile at times, fragility isn't failure it's human and inevitable. It takes just as much energy to reach out a hand as it does to pull your hand away but the outcome is far more humane and kind and endorsing, it's what we exist for.
 Not all that long ago I was standing in a lecture theatre on a daily basis (after 20 years of being a practitioner )teaching students at all levels from undergrad to post qualifying on theories of discrimination and disability and the applied law that was relevant to practice with people who were experiencing mental ill health. My own life was spent juggling caring, supporting students, safeguarding vulnerable people, writing, studying, thriving. It was a rich life, a life that I valued and a life that I gave my best to. I lived comfortably in a country cottage with roses round the door and rescued animals all around, the idyll. Then I moved back to my childhood home to care for my mum and ten years later I found myself with an empty tank on the streets of London.
 Those lovely people who were there in the wings to support my recovery spoke of it then as emotional exhaustion, burn out. When we need to be, we are strong and resilient and fierce advocates for those we love and as a carer for nine years that was 24 hours a day, fighting bureaucracy, taking steps to address injustices, winning battles , slowly watching my beautiful mum ebb away, crying for me in the night, crying for me in the day, needing help with all things we take for granted that keep our dignity and our wellbeing intact, feeding, clothing, moving, lifting, holding, reassuring, protecting, keeping promises. When my nine year shift was over, after a year of being entirely focussed upon those needs, the air that I breathed ran out and my world crumbled in trying to make that adjustment, my Mum had gone, my job had ended and I was unable to even tie my own shoe laces. 
As someone who is now well and self aware and resilient and thankful, I look forward in the coming months to elaborating on that journey, the journey that so many of us take and yet so few of us truly own. We are survivors, we deserve to be kind to ourselves. 
We have learned what is valuable and what is dispensable, during a recent trip to London we had to borrow money for a new jacket and the garage that had our broken down vehicle in it let us have it back before paying, that isn't a self piteous statement because we have so very much more than many, it is merely a recognition that times change, we adapt, we move forward, we come through, we survive.
For a tiny fraction of my life last year  I was a missing person, but you cannot be a missing person unless somebody misses you. Going missing does not define you, it is a moment in time. I now know that I disappeared inside my mind far sooner than when I took that final step to leave. Leaving was the culmination of lostness, the symbolic act that finally made sense, the only thing that made sense, it was beyond a crisis, the chaos had been and reeked havoc and left the after shock, it was in the aftershock that a strange sense of calm ensued, after months of inertia, a moment of clarity, the missing moment when the subconscious met the conscious mind and acted upon it, when the fight met the flight and the wings spread, when the edge was as clear as day and the precipice was the void of not knowing, not caring, not being anymore. I left with the clothes on my back and a few photos of my parents and wife.
 It's ten months since I returned home and only one month after returning I walked back to London from our home, 183 miles, for Missing People charity. It was a personal pilgrimage a time to find my voice again and a new beginning, acknowledging that others are still missing and thanking those who had helped me to return. I look forward in the future to sharing more, to singing more and to writing more, hold on, we're in this together, with love, Ju x
Comments (0)
Add Comment